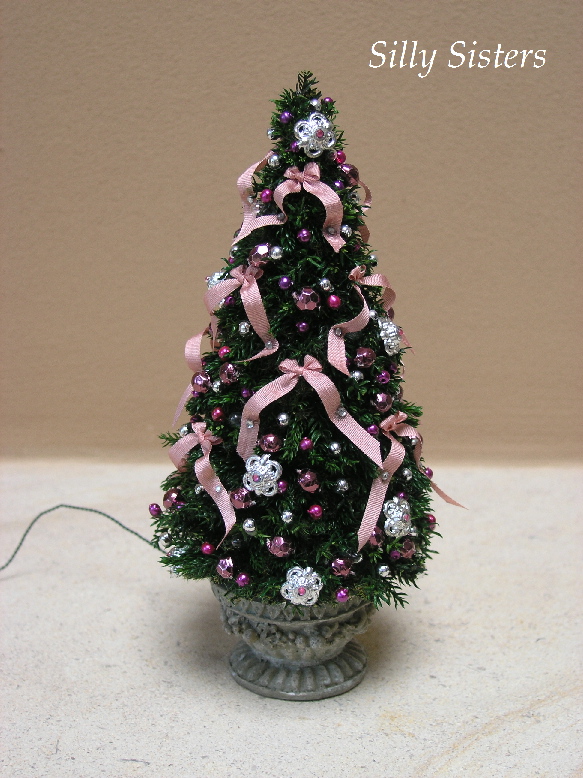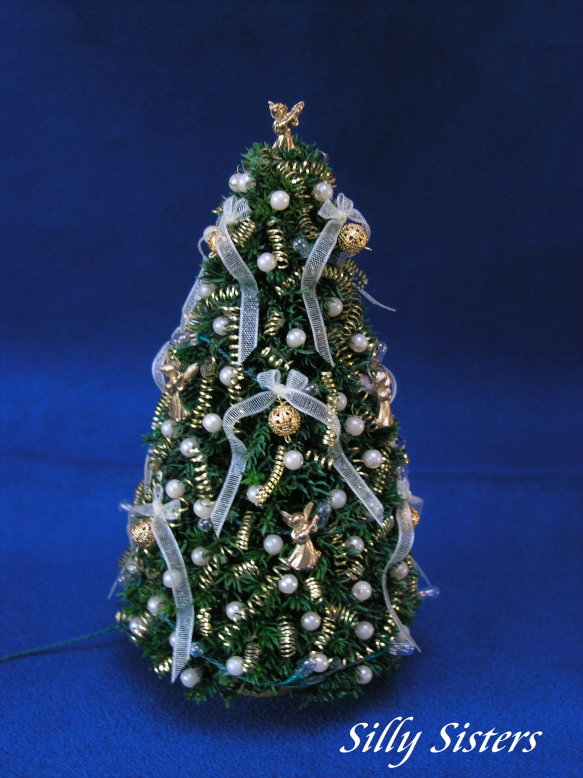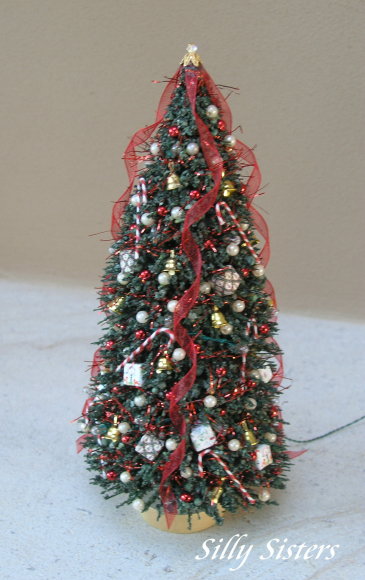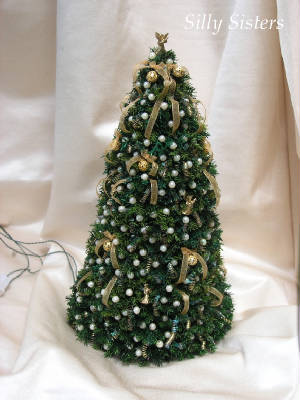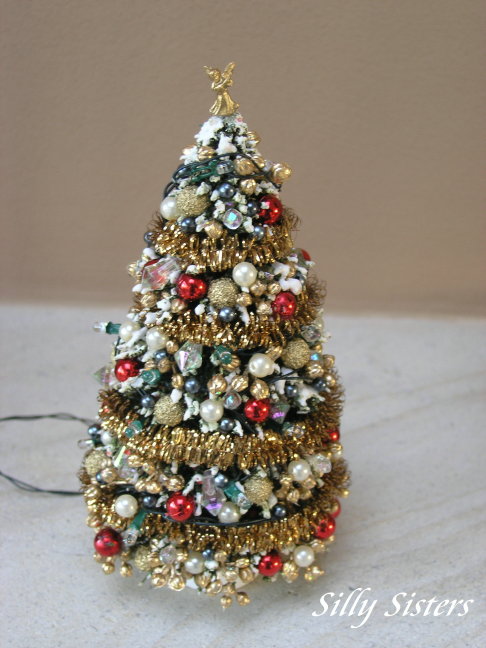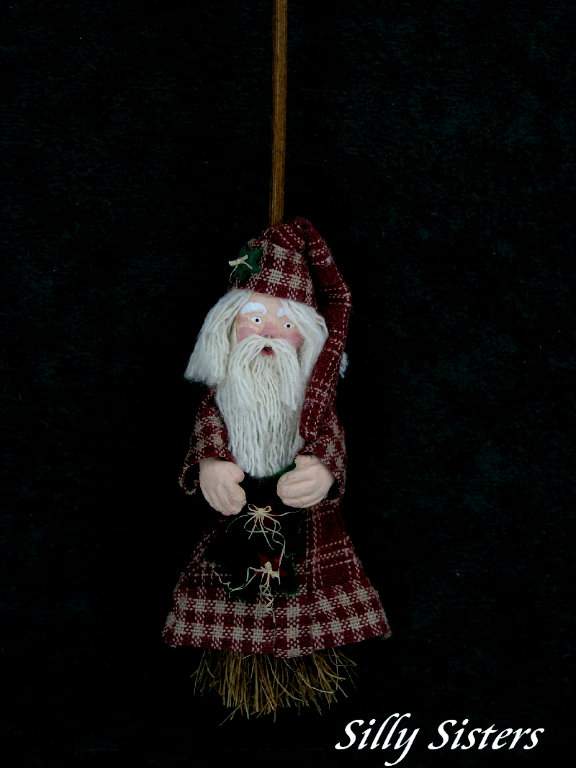 Unieke mooie kerstmanbezem in countrystijl.
De kerstman is 7cm hoog, met bezem is hij 12,5 cm hoog.
Helemaal handgemaakt en eigen ontwerp
van Silly Sisters.
Unique santa claus broom in countrystyle.
Santa claus, height:7,5cm,with broom:12,5cm
Handmade and designed by Silly Sisters.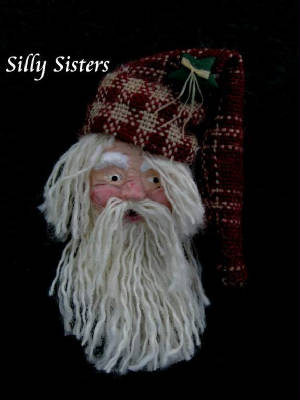 Leuke kerstmanhanger in countrystijl.
De hele hanger is 4cm lang.
(dus met muts en baard).
Handgemaakt en eigen ontwerp van Silly Sisters.
Nice looking santa claus ornament in countrystyle.
Height 4cm. ( including hat and beard).
Handmade and designed by Silly Sisters.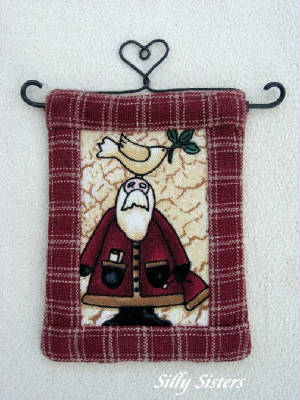 Gezellig wandkleedje in countrystijl.
Met mooie metalen hanger.
Lengte: 7,5cm. Breedte 5,5cm.
Wallhanging in countrystyle.
With metal hanger.
Height: 7,5cm. Width 5,5cm.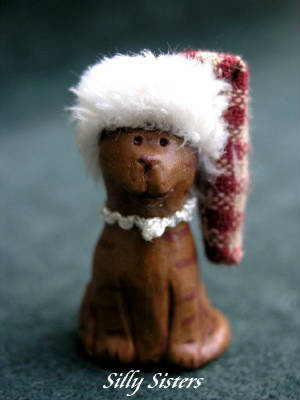 Leuke kerst country kat , handbeschilderd .
Gezellige decoratie voor in uw keuken, voor bij de voordeur, etc.
Nice looking christmas countrycat,handpainted.
Pretty decoration for in the kitchen, by the frontdoor, etc.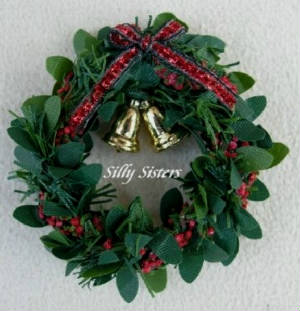 Sfeervol handgemaakt kerstkransje met rode besjes en kerstklokken. Schaal 1:12
Beautiful christmas wreath with red berries and christmas bells handmade. scale 1:12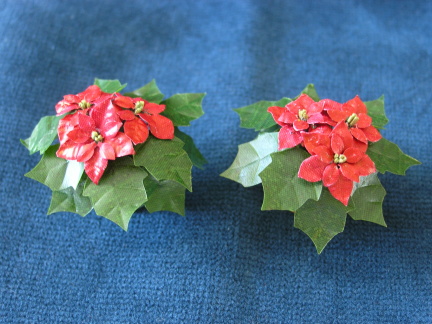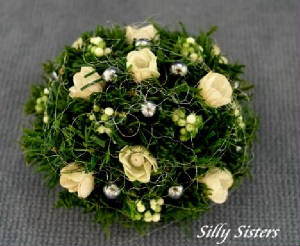 Sfeervol Victoriaans tafelkerststuk met 9 witte roosjes
en witte besjes.
Verder versierd met 12 kleine kerstballetjes en hele fijne zilveren sliertjes.
Beatiful Victorian centrepiece with nine white roses en white berries. With christmas decorations and fine silver tinsel.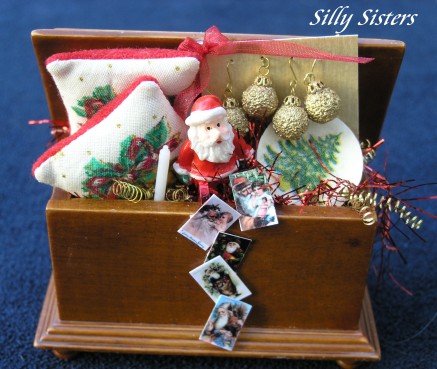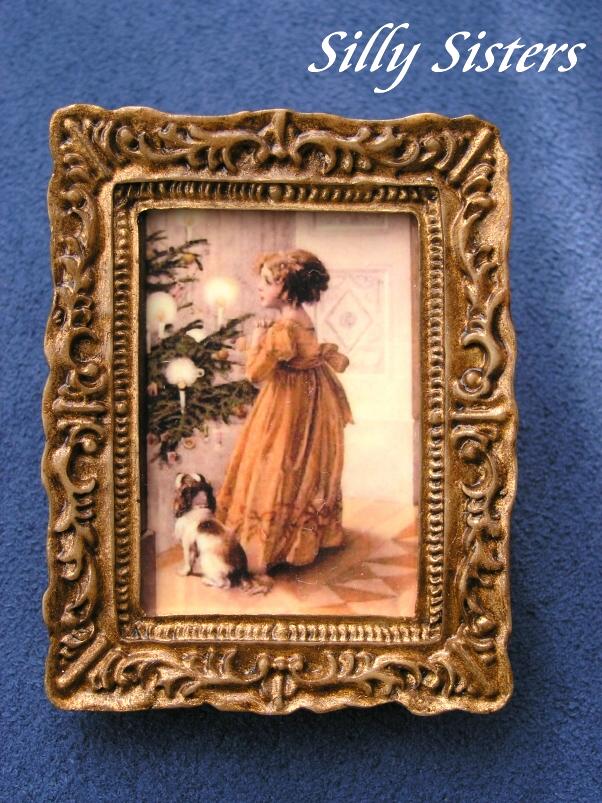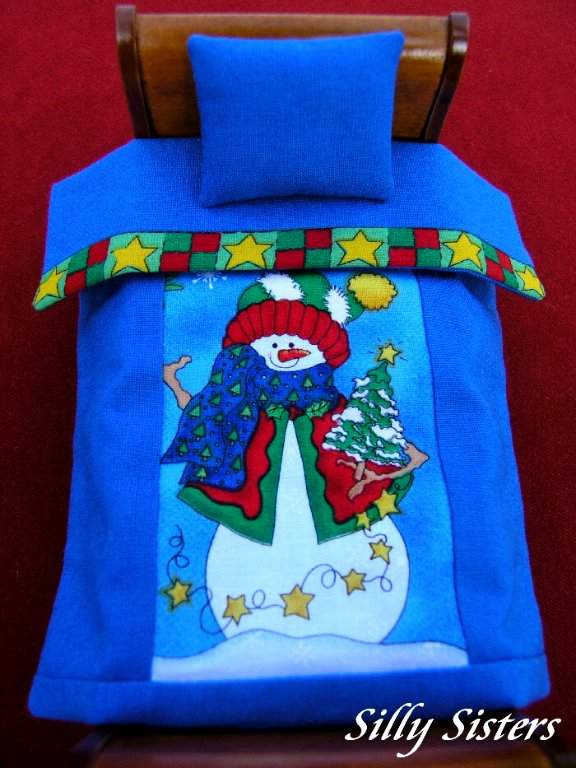 Schattige patchwork kerstdekbedje + kussen.
Sweet looking christmas bedding, incl. one pillow.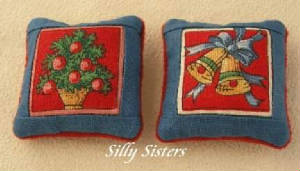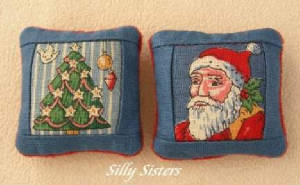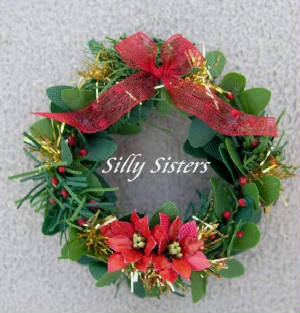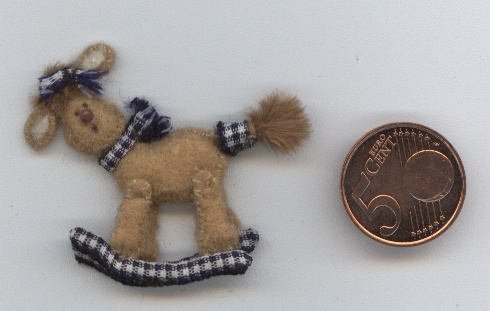 Mooi kerstkransje met 2 handgemaakte kerstroosjes, goudkleurige versierinkjes en rode besjes. Schaal 1:12.
Beautiful christmas wreath with 2 handmade poinsettias, golden tinsel and red berries. Scale 1:12.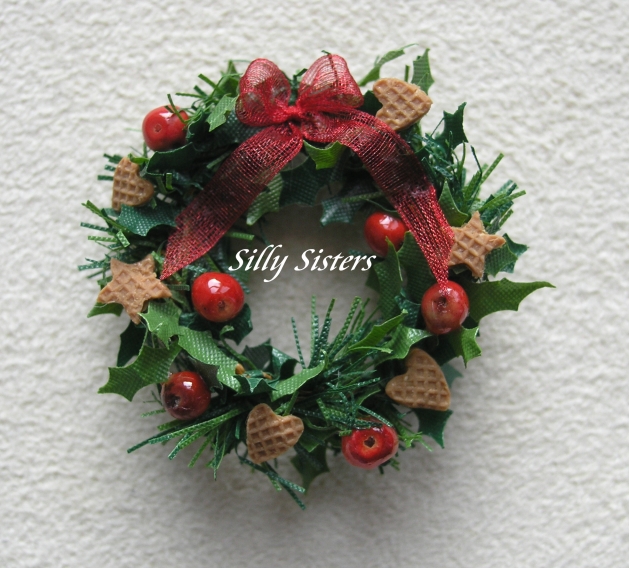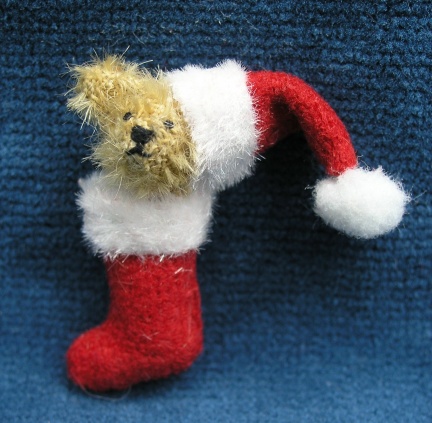 Kerstsok met heel lief berenhoofdje.
Teddy bear christmas stocking.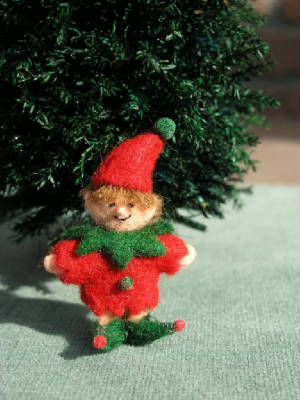 Guitige kerstelf van vilt.
Funny elf made of felt.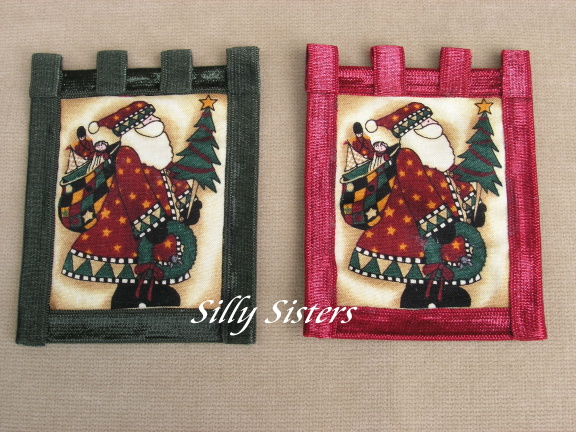 Kerstwandkleedjes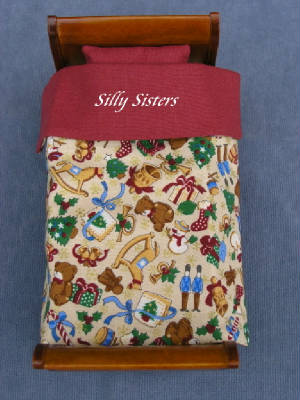 Eenpersoons dekbedje + kussen met lieve kleine kerstprintjes.
Single bed comforter set.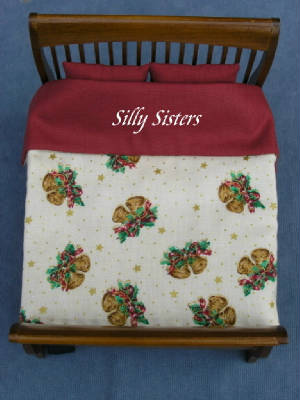 Tweepersoons dekbedje met mooie kerstklokkenprint.
Double bed comforter set.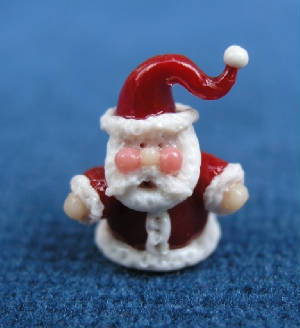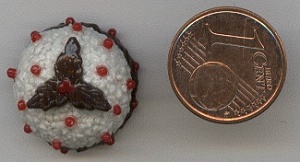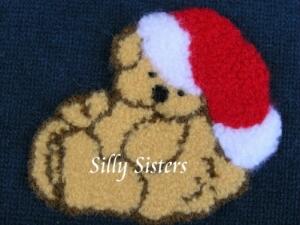 Gepuncht kerstberen kleedje.
Punched rug.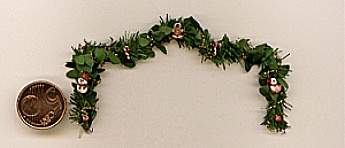 Guirlande van eucalyptus en hangertjes van fimo.
Garland with fimo decorations.