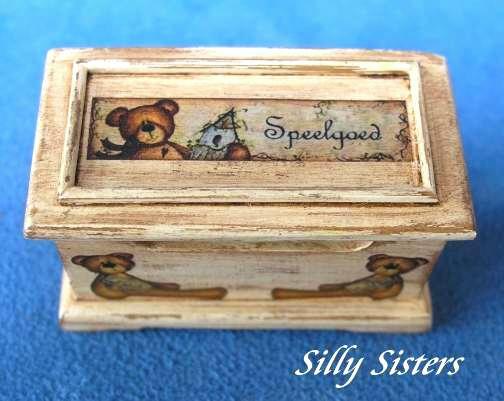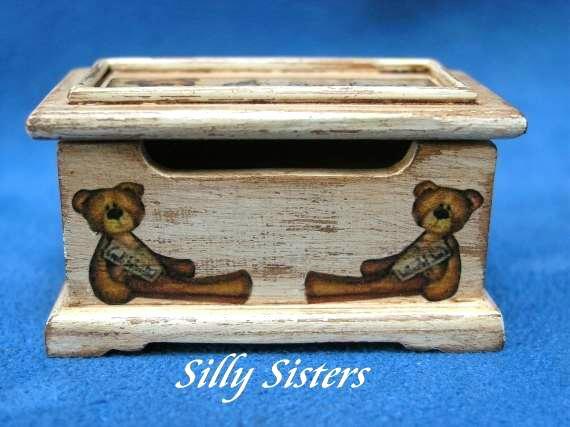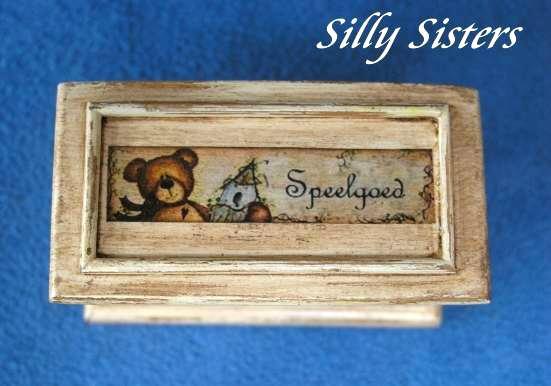 Mooie speelgoedkist voor op de kinderkamer.
Schaal 1:12
Toychest for the nursery. scale 1:12
7,95 euro
Lief klein teddybeertje , zittend is hij maar 2,5cm groot.
Little teddybear.
14,50 euro uitverkocht is nog wel op bestelling leverbaar! Sold only by order.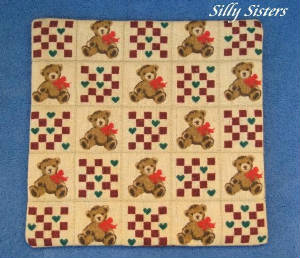 Leuk speelkleedje met beertjespatroon.
Kleedje = 8,5cm x 8,5cm.
Schaal 1:12
2,50 euro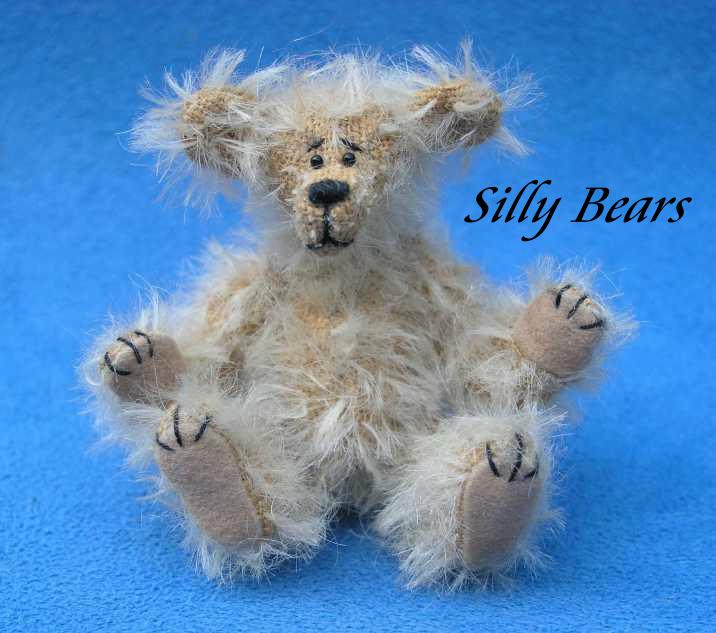 Workshop beer Boris:
Maak nu uw eigen miniatuur beer met dit pakketje.
Boris is staand 6,5cm hoog en zittend 5cm hoog.
Inhoud van het pakket:
Minimohair met patroon beer.
Suedine met patroon voetzolen en handpalmen.
Minischijvenset
1 paar glazen oogjes
Zwart neusgaren
Fiberfill
Fijne naald
De gedetailleerde stap voor stap omschrijving met prachtige kleurenfoto's sturen wij u toe via e-mail. U kunt ook een geprinte versie krijgen, deze is 1,00 euro extra.
Make your own miniature bear with this kit.
Boris is standing up 6,5cm and sitting 5cm tall.
Kit includes:
Minimohair with pattern bear
Suede with pattern pawpads
glass eyes
mini joint
black embroidery floss
Fiberfill
Needle
With English instructions !
The step-by-step do-it-yourself instructions, including beautiful color pictures, will be send to you by e-mail.
Printed version available, 1,00 euro.
12,50 euro
Zie rubriek Silly Bears
Beer Boris :
Boris is gemaakt van echte langharige minimohair.
Hij heeft schijven in hoofd, armen en benen en kan daardoor alles bewegen. Verder heeft hij echte glazen oogjes en een lieve snuit. Staand is hij 6,5 cm hoog, zittend 5 cm.
Boris is made of wreal minimohair with
ultra suede paws. Fully jointed.
He has glass eyes and a embroidered nose.
Hight sitting: 6,5cm. Standing up: 5cm.
32,50 euro
Zie rubriek Silly Bears / Levertijd + 4 weken.