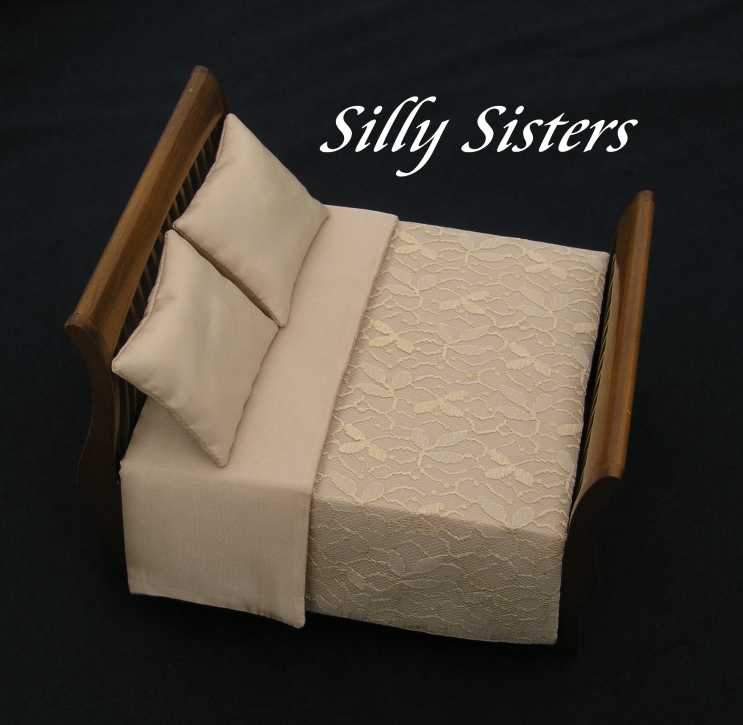 Super chique tweepersoons dekbed + kussens in de kleur champagne. Dit dekbed is gemaakt van een opengewerkte kantachtige stof met satijnen omslag. Schaal 1:12
Beautiful doublebed comforterset with lace and satin. Scale 1:12
Prijs: 6,95 euro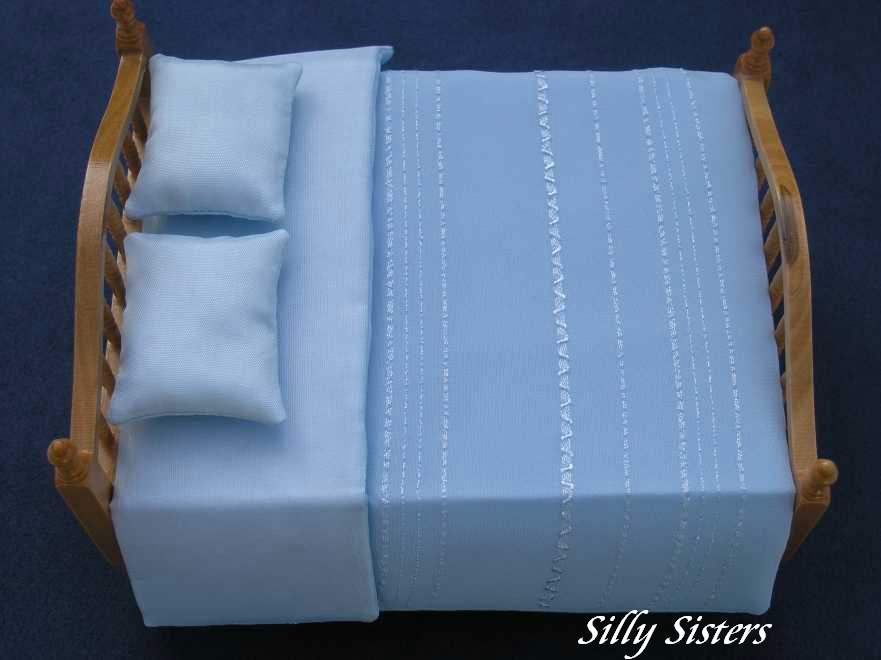 Romantisch tweepersoonsdekbed + kussens in de kleur hemelsblauw. Dit dekbed is gemaakt van een voile met glanzend fijn geborduurd patroontje en een satijnen omslag. schaal 1:12.
Romantic looking doublebed comforterset in the colour lightblue. Scale 1:12
Prijs: 6,95 euro
Mooie dunne ruitjesstof.
Perfect geschikt voor het maken van overhemden, boxershort, keukenschortjes etc !!
Ieder rechthoekje heeft slechts een afmeting van: 1x2mm !!
Dus erg verfijnd .
Afmeting lapje: 35x35 cm
Nice thin fabric. Perfect for making shirts, boxershorts etc.
each rectangle is only 1x2 mm !
size: 35x35 cm
1,25 euro
Mooie dunne stof met een glanzend visgraatmotiefje.
Kleur zachtlila.
Afmeting: 35x35 cm
Luxury thin fabric with beautiful print.
colour: lilac
35x35 cm
1,25 euro
Oudroze stof met ingeweven motiefje. Deze stof is gemaakt van een iets dikkere kwaliteit, en leent zich dus ideaal als spreistof.
afmeting: 32x32 cm
Fabric with nice looking print. Ideal for making bead spreads.
measures: 32 x 32cm
1,00 euro UITVERKOCHT/SOLD !!