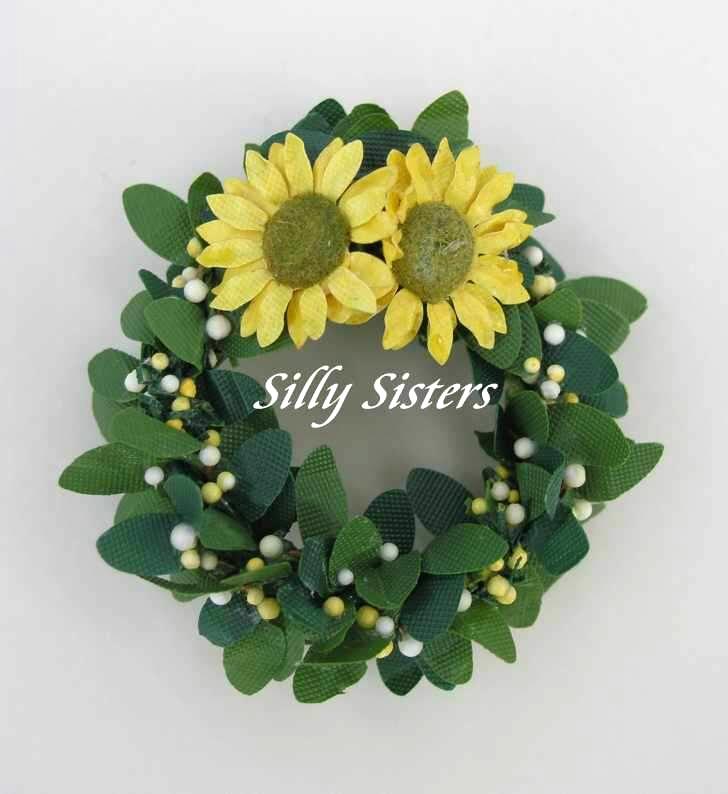 Met dit mooie zonnebloemkransje is het altijd zomer in uw poppenhuis ! Schaal 1:12
It's always summer in your dollhouse with this lovely wreath with sunflowers ! scale 1:12
4,95 euro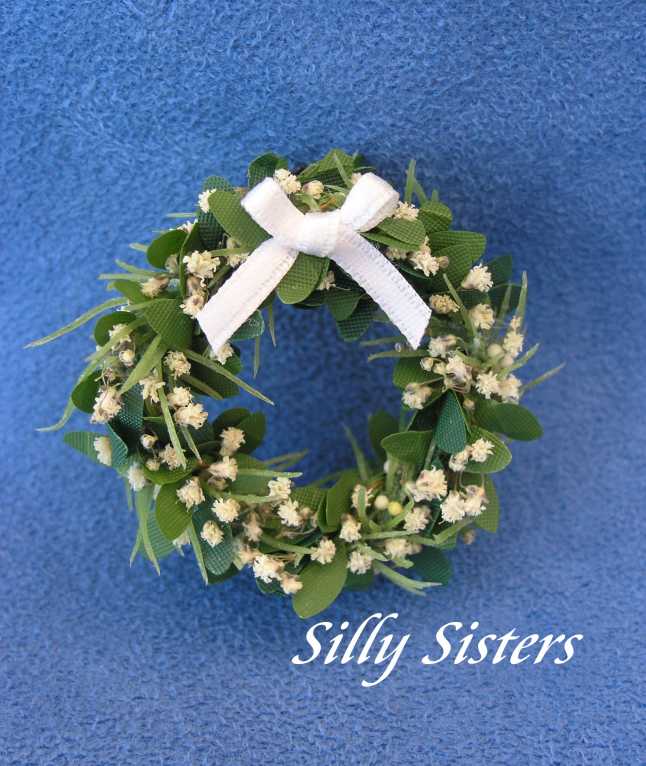 Stijlvol deurkransje van eucalyptusblad en gipskruid. Past in ieder huis, ook zeer geschikt voor in een bruidswinkel !
Schaal 1:12
Stylish wreath with white details. Fits in every dollhouse. Also very beautifull in a bridalshop !
scale 1:12
3,95 euro
Romantische deurkrans met roosjes, eucalypthusblad piepkleine gele bolletjes en gipskruid. Schaal 1:12
Een echte blikvanger !
verkrijgbaar in de kleur: lila
Romantic wreath with beautiful roses. A real eyecatcher for your dollhouse frontdoor !
Available in the colour lilac
Scale 1:12
6,95 euro